An usability test with the Combi-Action button for the travel sector
MY CONTRIBUTION

Usability Testing, Web Survey, Analysis, Heuristic Evaluation

TOOLs USED

Typeform,  Marvelapp, Screen recording programs, Rstudio
The Challenge
During October 2017, we proposed and discussed a project to improve the booking widget of an important website of travel sector. Our solution focused on the Combi-Action button, a selector interface which works as information funnel.
In order to push more further the internal and commercial discussion with our client, we run an usability test to evaluate our solution applied on their website. Our goals for this project were:
Identify possible usability issues on the booking process
Highlight strengths and weaknesses of our solution
Find alternative applications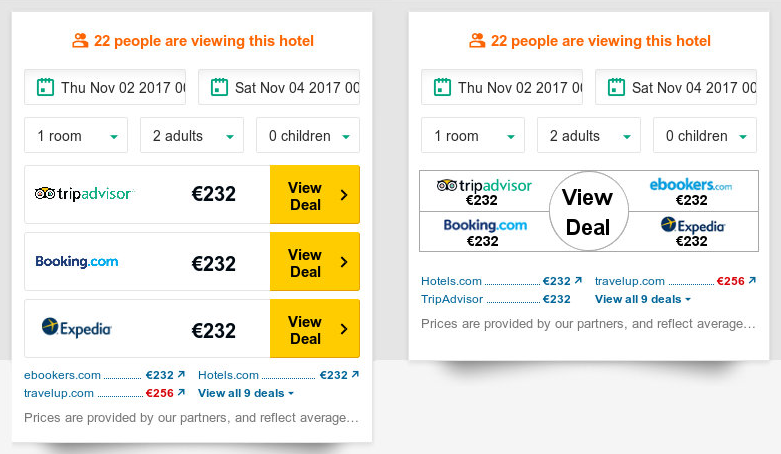 Team
I led the this research project with the contribution of my colleague Oreste Dosso who helped me in the data collection and analysis.
Our Process
I conducted a guerrilla Usability test with 10 participants, recruited at the Guinness Enterprise Center canteen and rewarded with a coffee.
We divided the participants in two groups in order to run an A/B test on two different mock-up created with MarvelApp.
Before starting the usability test, we assessed with a survey the participants profiles and their typical behavior with hotel booking websites. Then we asked them to finalize a booking process with one version of the mock-ups and narrate their experience following an usability test script.
While the participants performed the assigned task, we video recorded their interactions on the screen and their facial expressions for more deep qualitative analysis.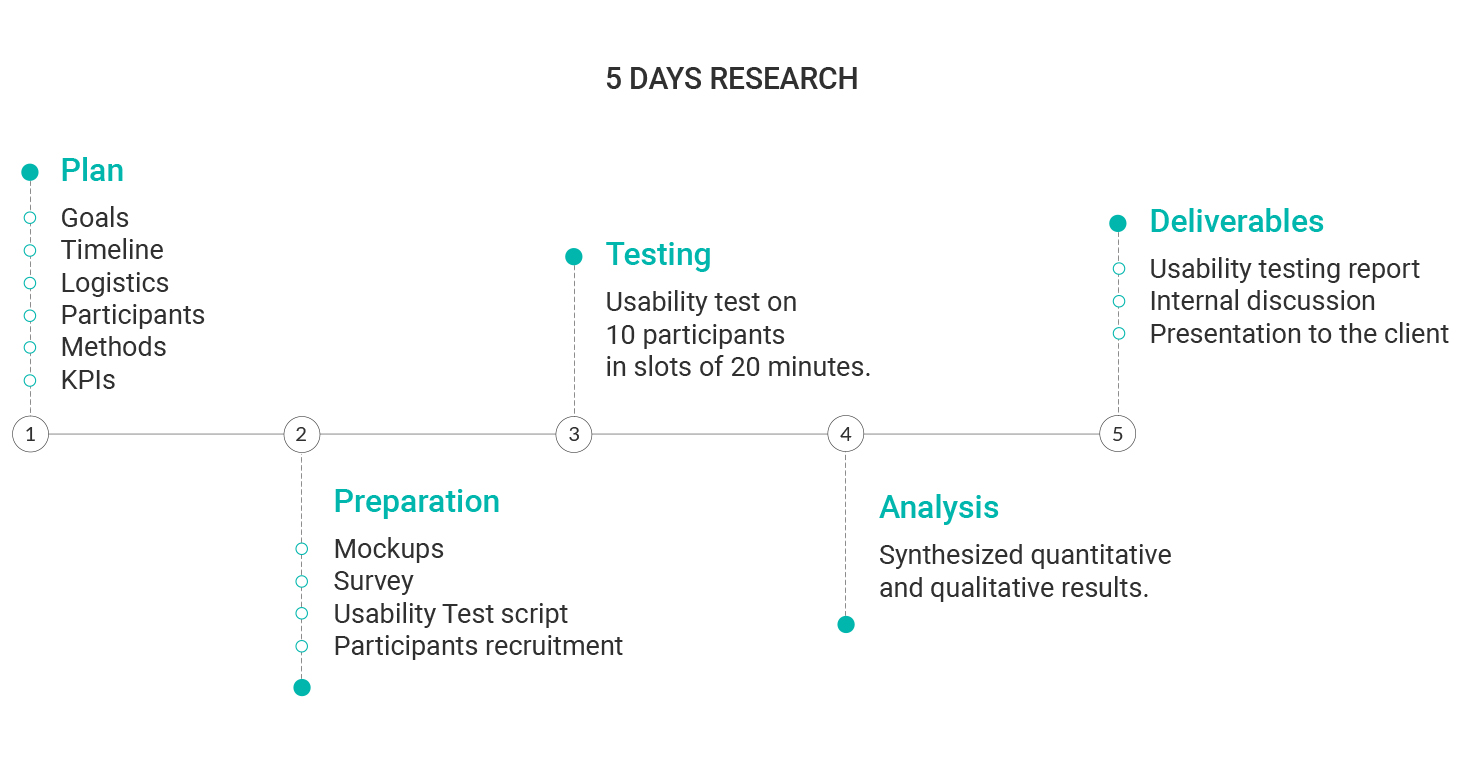 Highlights & Findings
The results of this research showed that the Combi-Action button was perceived as more innovative than standard booking widget and received positive feedback for interface design and understandability.
However, no significant improvement has been found for the booking process flow which is basically equivalent for both solutions.
Respondents suggest that a more efficient application of the Combi-Action button concept could be at level of "select room" button, where the information collected with this component could be used in the next steps of the booking process.

Further step
Due to timetable constraints, we couldn't make deeper analysis on the recorded footages. It would be interesting to run qualitative and eye-tracking analysis to better understand participants' perceptual and mental process on the task assigned.