Understanding the tourism experience of Chinese travelers in Venice
This study case is a customer research for the airport of Venice which took place between December 2017 – January 2018 and using the #DestinationPersonality research topic.
#DestinationPersonality focused on Brand and Destination Personality for the Travel sector with several researches involving many partners and customers such as museums, tourism agencies, airports and events.
To comply with my non-disclosure agreement, I have omitted and obfuscated confidential information in this case study.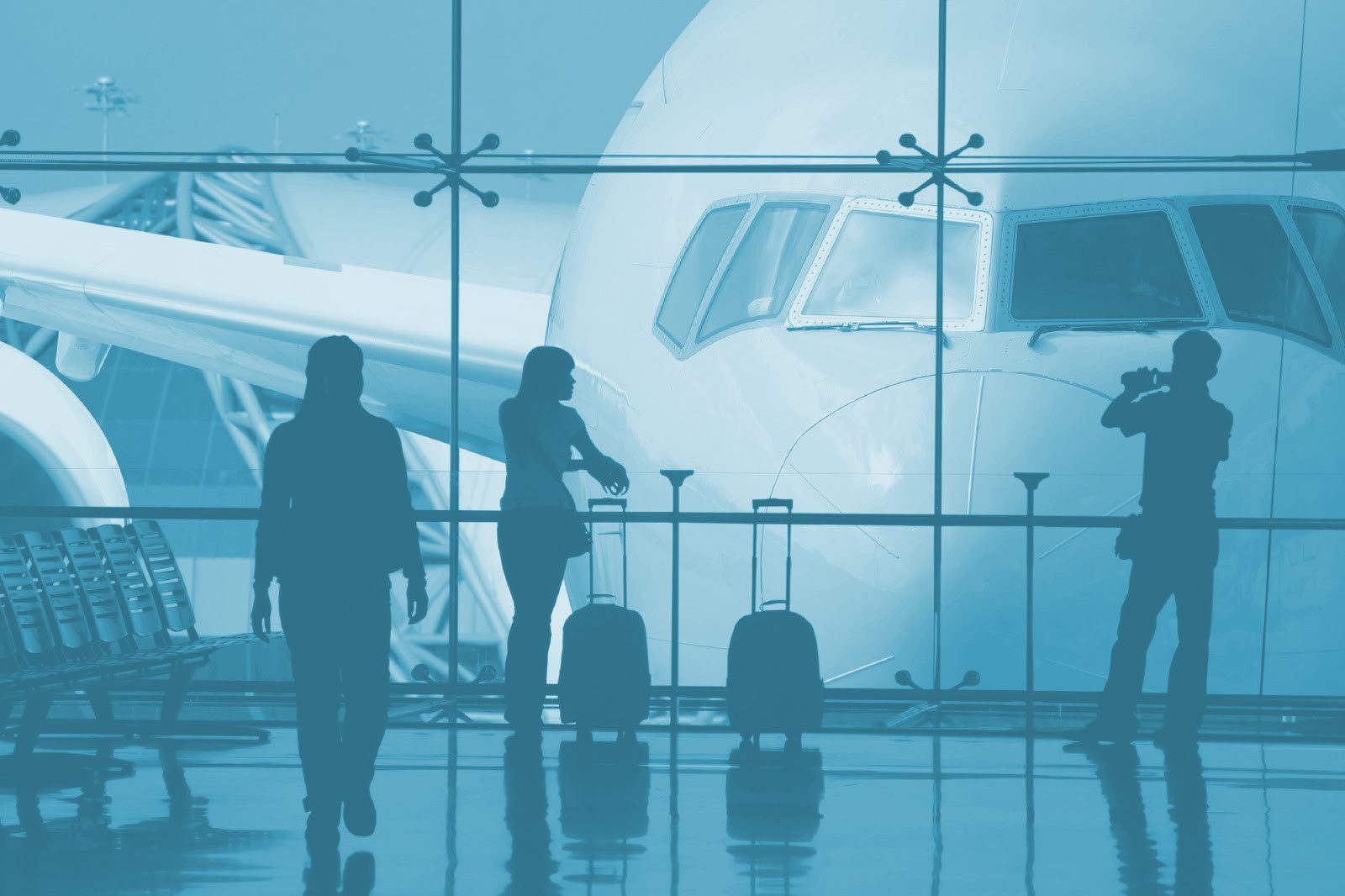 The Brief
Chinese tourism is increasing in Venice as new direct flights from China will be open in the near feature. Our client was interested to better understand the needs, behavior and perception of Chinese tourists who visit Venice an use its airport.
Our high level goals were to:
Define the typical Chinese tourists' profile;
Highlight differences between several subgroups: EU experienced travelers and non experienced; Millennial/non Millennial;
Assess the satisfaction of airport services and the experience of Venice as touristic destination;
My Role
CONTRIBUTION

Project Management, Web Survey, Data Analysis

TOOLs USED

SmartSurvey, Crowd-sourcing platforms, Canva, Rstudio
I led the design and execution this research collaborating with different professionals such as Chinese translator, cultural mediators, touristic guides and interviewers.
My contributions were:
Perfecting the initial questionnaire draft
Setting up the web survey and crowd-sourcing platforms
Analyze data and create deliverables
The Process
1. Warming up
As Chinese tourists have a peculiar cultural profile, we have been run secondary researches and interviews with cultural mediators to better understand their typical the travel behavior, how they respond and what is the best way to engage them to surveys. This phase helped us to refine the survey and choose the platforms for data collection.
2. Selecting the audience
It was a specific request of our client collect at least 3000 Chinese respondents in order to make this quantitative research statistically relevant. We have collected these data both in Venice and through our network in China. Due to timetable constraints, we perform an opportunity sampling without any sociodemographic stratification.
3. Setting-up touch points
I collected the data with a web survey service (SmartSurvey) shared on different platform such as Witmart.com and Amazon Mechanical Turk (crowd-sourcing services), WeChat (Chinese multi-purpose messaging and social media app ).
Moreover, part of the data were collected with interviewers based in Venice. In order to make easier the engagement with Chinese tourists, we offered them a discount coupon for a partner museum as incentive to completing the survey on a tablet.

4. Analyzing the data
I analyzed the data with RStudio through dedicate scripts in R and Rmarkdown. In this way I could automate the data downloading and cleaning from different platforms and versions of the survey.
Furthermore, this allowed me to easily perform multiple statistical hypothesis test and to create a summary document on different formats (.pdf, .doc, .html) at once.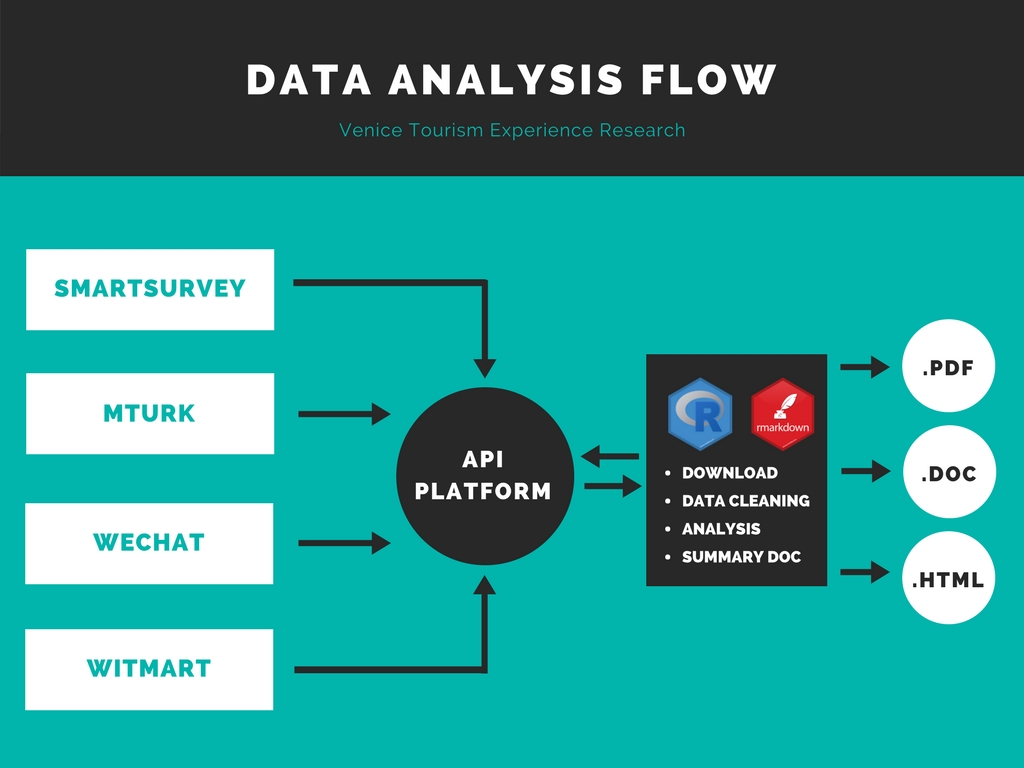 What we found
Following the primary goal, we measured the satisfaction of the airport services identifying those with some weaknesses and requesting a promotion interventions.
About the Chinese profiles, we found specific differences among groups for the travel behavior on dimension such as motivation of visit, accommodation used, airport and airline used, travel companions. etc.
As regards the perception of Venice, it emerges that this touristic destination is perceived mostly as exciting, hospitable and sophisticated. Specific difference has been found for the subgroups studied.